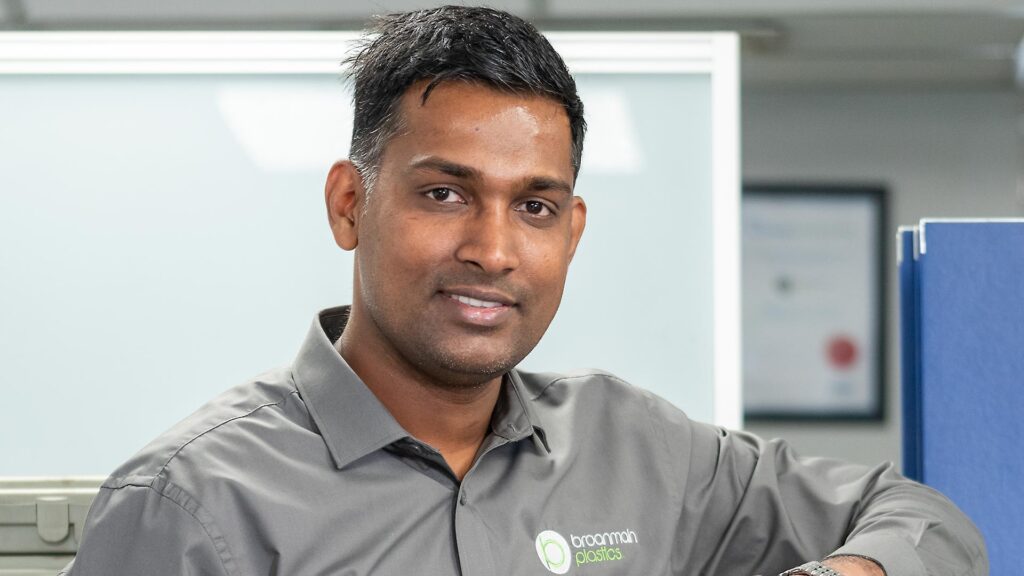 Sanka Ranasinghe joined Broanmain Plastics six months ago. Drawing upon his 10+ years' expertise in manufacturing and quality management, as well as polymer and extrusion processing, Sanka and the management team have swiftly moved from policing quality to instilling a team-wide culture that enshrines the first time quality ethos, eliminates waste and enhances customer satisfaction.
By engaging with everybody across both Broanmain production sites – machine operators, finishers, assembly and tooling staff and management – the Quality Engineer has introduced a robust quality management (QM) framework.
Sanka explains: "Competing in today's production environment requires that products and services must be of the highest quality and delivered on time, increasingly within short lead times and at a competitive cost. Our new approach of creating a first time quality culture and mindset has been embraced by everyone, with processes adjusted to meet evolving customer quality requirements and address the backlog of work caused by the pandemic."
Through this supportive collaboration, quality champions now infiltrate every production process within Broanmain, receiving top-down commitment. By breaking down barriers between the departments, the company is now integrating the foundational QM principles with processes like sustainability and safety, which are intrinsically linked to customer satisfaction.
In pursuit of perfection
First Time True is the approach Broanmain adopts and Sanka has been working with the teams to modify internal processes to meet this ambitious 'zero defect' target. Raw material verification, master sample approval, first off approval, patrolling inspections, SOP updates and daily operational meetings are just some of the recently refreshed routines.
Sanka explains: "By spotlighting the upstream process-centred phases while simultaneously creating a quality engagement culture, we manage quality issues at the outset and avoid producing non-conforming products. It's a blended and systematic approach that detects quality areas for improvement at the beginning of the manufacturing process to improve quality outcomes for customers first time, every time."
Although it may appear time consuming to validate every quality procedure before production of each component enters production, the team have already observed a significant drop in reject rates and post-production quality issues. Rejection and rework costs have fallen by over 10 percent compared to last year.
Systems automating the traceable reporting of non-conforming products have also been fine tuned. Data generated from these reports are reviewed in regular quality meetings.
The company has also invested in advanced metrology CMM and shadowgraph machines to automate the quality verification process.  As well as eliminating human error, samples are accurately measured and inputted into the system much faster. Broanmain's acquisition of its first all-electric machine has also delivered marked improvements in quality (see page 2)) as has the launch of an in-house tool calibration program.
As testament to the immediate success of Sanka's 'enshrined' approach to First Time Quality ethos, customer complaints and claims have fallen by 10 percent year on year. He has also made it easier for customers to get in touch and report any concerns, guaranteeing an acknowledgement within 24-hours, followed by a thorough investigation using the 8D methodology. Once all corrective actions have been addressed, the case is not fully closed until three subsequent shipments have left the Broanmain facility.
Since her appointment as managing director, Jo Davis has long championed this cultural-led approach to quality control. Sanka, she corroborates, has confidently supported this mission in a friendly, professional and collaborative manner. Jo comments: "Looking at a lean manufacturing master like Toyota, it's clear that human centred approaches work best. We're striving for something very similar and having Sanka onboard who can share cultural-led quality approaches that have worked for FMCG manufacturing facilities employing 200 times as many people as Broanmain is a real win for us and our growing customer base."