In 1956, Broanmain was set up as a local compression mould shop in Dorking. Now, 60 years on, we're celebrating our anniversary and how far we've come as a company. And what better way to mark the occasion than with a new look which reflects our contemporary values and the professional delivery our customers have come to know us for?
Our rebranding reflects a period of growth and modernisation as a company following our recent restructuring and acquisition of a 150sqft extension to our premises. With increased emphasis on investment in our people and their professional development, as well as in new technologies to improve quality and efficiency, our new brand will reflect these changes. With it we hope to present a cohesive image of who we are and the experience we offer to our customers.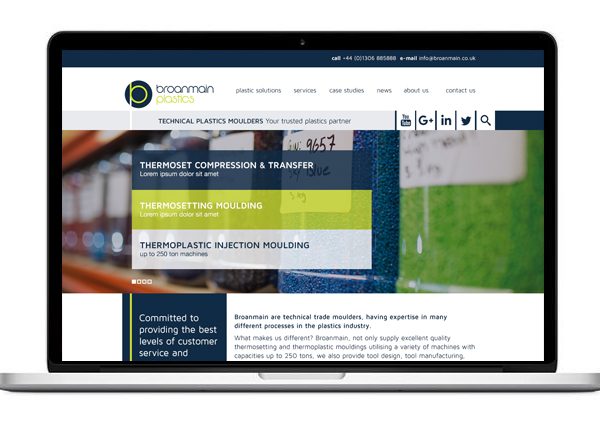 Please take a look at our website to get to know our new look and for all-new information about Broanmain's services.