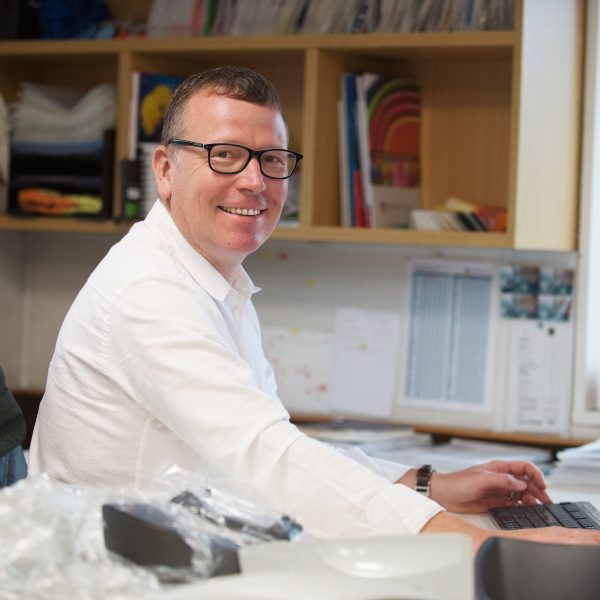 Wilf Davis
Managing Director
wilfdavis@broanmain.co.uk
Wilf Davis is our Managing Director and our longest standing member of the staff. Having joined the business in 1989, he has been involved in the business longer than some of the team have been alive!
At the time of his initial involvement Wilf took over what was at the time his family's company, a compression mould shop in Dorking town centre with a turnover of around £300,000 per year. His key role was, and still is, to oversee the growth of the business and he immediately opened a second injection moulding shop on a separate site. In 2011 Wilf oversaw the consolidation of the two premises and the move to our current owned site on the outskirts of the town.
Since Wilf's involvement began our sales have grown significantly, with a record peak in growth of 40% for the 2015 period.
Wilf has recently (2018) taken on the chairmanship of the Moulders Group within the British Plastics Federation. The intension now is to increase active involvement from group members through a series of meetings and seminars. The objective of the group is to provide a forum for information sharing to assist the growth, stability and profitability of all Moulders Group members and beyond, including other groups as appropriate.
---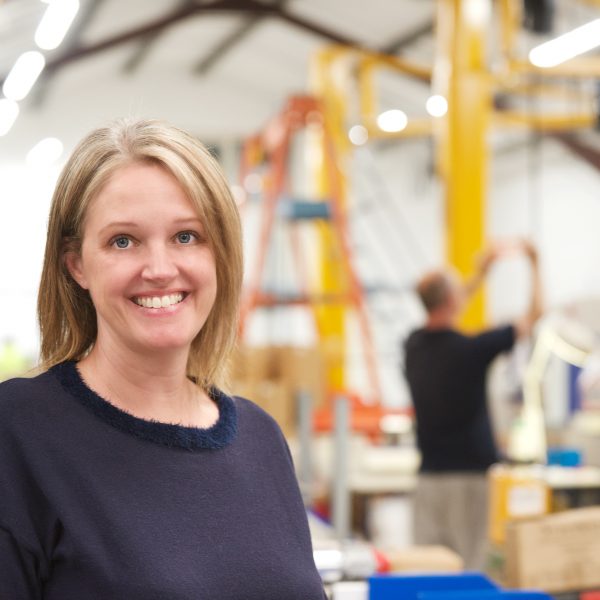 Jo Davis
Operations Director
jodavis@broanmain.co.uk
Having worked within Broanmain in various capacities since 2002, Jo Davis has recently made the move to the role of Operations Director.
Jo's background is a legal one and she has previously drawn on her expertise in commercial law, predominantly litigation and employment law, to develop the HR function of Broanmain.
Part of Jo's work has included organising and overseeing team professional development, including extensive training programmes. Under Jo's leadership all staff have undertaken at least an NVQ Level 2 in Business Improvement Techniques, and Jo also developed and implemented appraisal and 1-2-1 programmes to monitor and promote staff progress. As a result of her close involvement with the whole team, Jo was able to step into the Operations Director role easily and her attention is now turned to further process improvement, 5s and Broanmain's growth plans.
---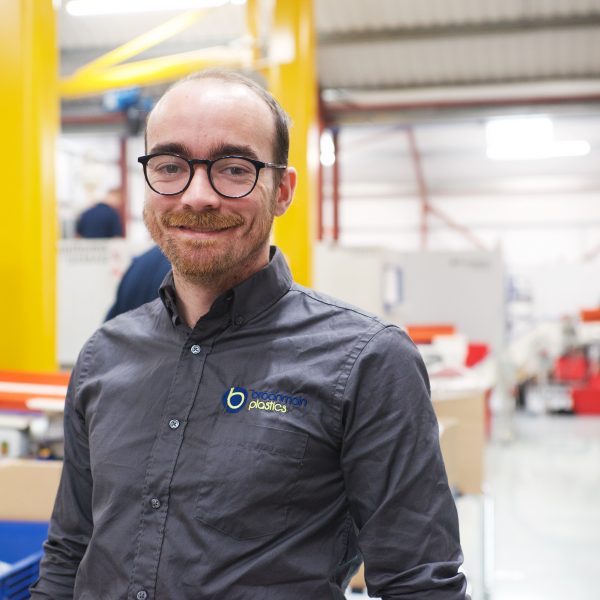 Thomas Catinat
Production Manager
thomascatinat@broanmain.co.uk
Having been at Broanmain for over 2 years, Thomas became Production Manager in April 2018.
Thomas now has overall responsibility for the injection and compression departments, together with aftermoulding and despatch.     Supporting him are Maria Iglesias Lopez who now oversees day to day injection department operations, and Monika Siakala who runs the after moulding team.
Thomas has responsibility for department planning and is a member of the Senior Management Team.
---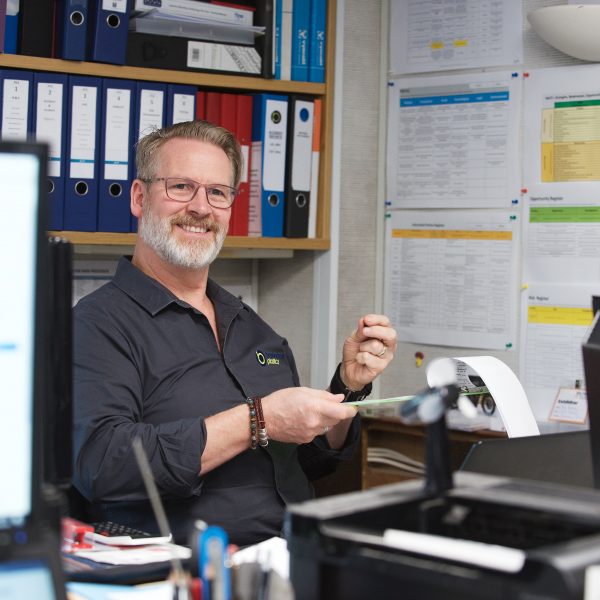 Andy Armstrong
SHEQ Manager (Safety, Health, Environment and Quality)
andyarmstrong@broanmain.co.uk
After joining Broanmain as a Tool Room Assistant a year or so ago, Andy was successful in gaining a promotion to the position of  SHEQ Manager during the Summer of 2017. Working alongside Agnieszka, Andy is responsible for the implementation of ISO 9001:2015, along with taking the lead on Safety, Health and Environmental issues.
Andy has worked in a vast range of roles within the plastics industry, having been a quality technician, quality manager, customer support manager and technical relationship manager before he moved back to the UK from South Africa.
Andy is a member of the Senior Management Team.
---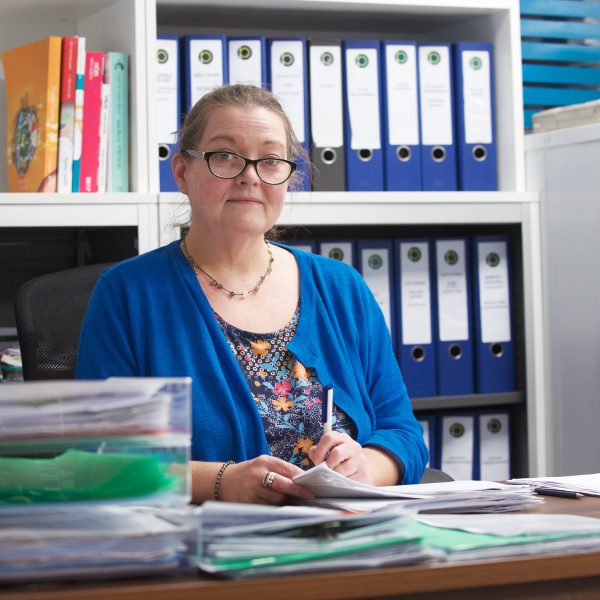 Tina Bull
Accounts and Office Manager
Tina Bull is responsible for running the ever-expanding office side of our facility. Her role includes dealing with customer orders and running the accounts side of the business.
Prior to working at Broanmain, Tina gained extensive experience in accounts and office management. She also has great organisational skills, which she is keen to implement throughout the support function.
Since joining Broanmain over two years ago, Tina's role has grown to encompass some HR Support, materials purchasing, and liaison with the production team regarding planning.   We believe our front-line service to customers is vital, and Tina plays a key part in that.    Tina has recently joined the Senior Management Team at Broanmain.
---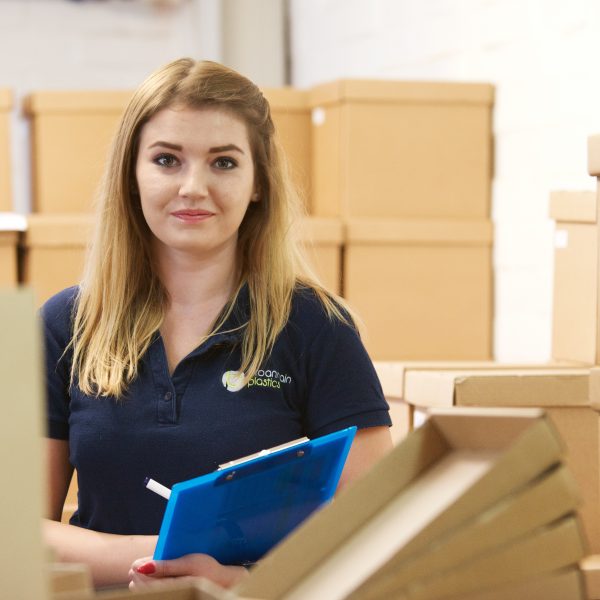 Monika Siakala
After Moulding & Stores Manager
monikasiakala@broanmain.co.uk
Monika has taken over the running of our After Moulding and Stores team. She has responsibility for the despatching of goods and ensuring that our team is running happily and efficiently. After joining us in Spring 2016, Monika quickly became a valued member of the finishing team and has easily stepped into her new role.
Please contact her if you have any questions regarding deliveries.
---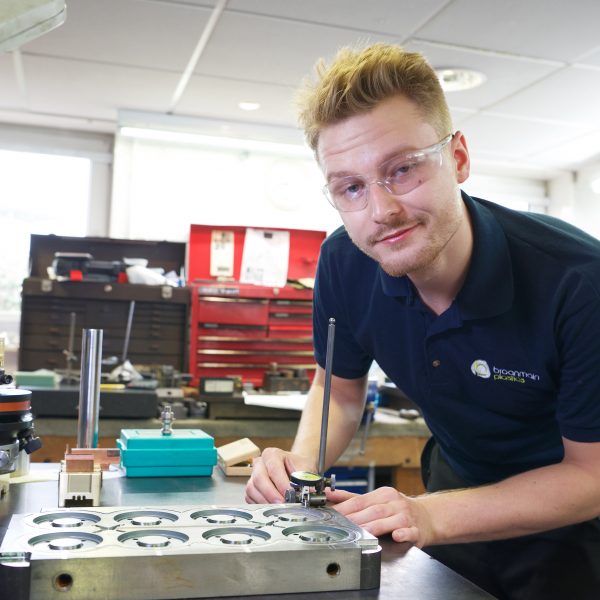 Kamil Stec
Tool Room Manager
kamilstec@broanmain.co.uk
Kamil has gone from strength to strength since joining Broanmain, and he is now overseeing the operations in the Tool Room.
After joining in our finishing department, he progressed to being our first apprentice, and is now overseeing the tool room and our new apprentice.