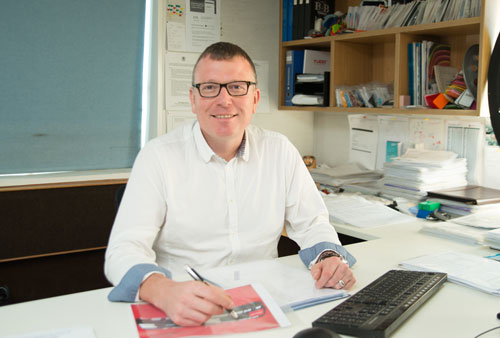 Wilf Davis
Managing Director
wilfdavis@broanmain.co.uk
Wilf Davis is our Managing Director and our longest standing member of the staff. Having joined the business in 1989, he has been involved in the business longer than some of the team have been alive!
At the time of his initial involvement Wilf took over what was at the time his family's company, a compression mould shop in Dorking town centre with a turnover of around £300,000 per year. His key role was, and still is, to oversee the growth of the business and he immediately opened a second injection moulding shop on a separate site. In 2011 Wilf oversaw the consolidation of the two premises and the move to our current owned site on the outskirts of the town.
Since Wilf's involvement began our sales have grown significantly, with a record peak in growth of 40% for the 2015 period
---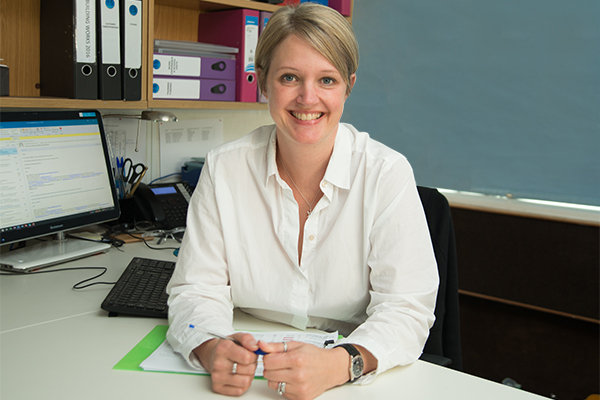 Jo Davis
Operations Director
jodavis@broanmain.co.uk
Having worked within Broanmain in various capacities since 2002, Jo Davis has recently made the move to the role of Operations Director.
Jo's background is a legal one and she has previously drawn on her expertise in commercial law, predominantly litigation and employment law, to develop the HR function of Broanmain.
Part of Jo's work has included organising and overseeing team professional development, including extensive training programmes. Under Jo's leadership all staff have undertaken at least an NVQ Level 2 in Business Improvement Techniques, and Jo also developed and implemented appraisal and 1-2-1 programmes to monitor and promote staff progress. As a result of her close involvement with the whole team, Jo was able to step into the Operations Director role easily and her attention is now turned to further process improvement, 5s and Broanmain's growth plans.
---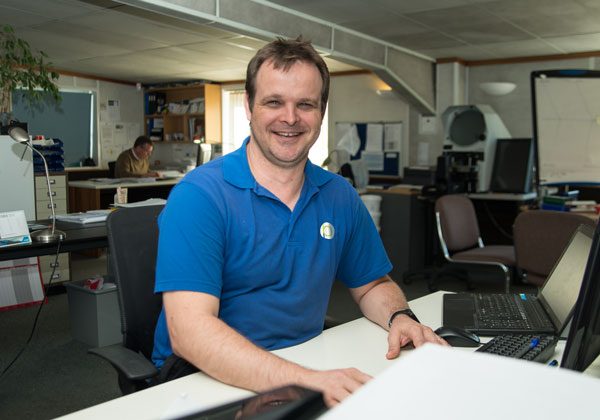 Alan Pudifin
Tool Room Manager
alanpudifin@broanmain.co.uk
Our Tool Room Manager, Alan Pudifin, joined us in May 2015 and is not only an excellent tool maker but has also helped to drive technology forward in his department.
Having worked in both the Automotive industry and the Medical industry for the past 20 years, Alan joined us with experience in both plastic injection moulding and press tool making.
His experience has proven invaluable in time and money saving initiatives, particularly during the introduction of new technology aimed at aiding future projects.
Alan's expertise has meant that, whilst providing the traditional tool making support our business needs for its historic work, he is also able to grow the technological side of the tool room and has been instrumental in putting together a proposal for and the implementation of our new SolidWorks software package.
---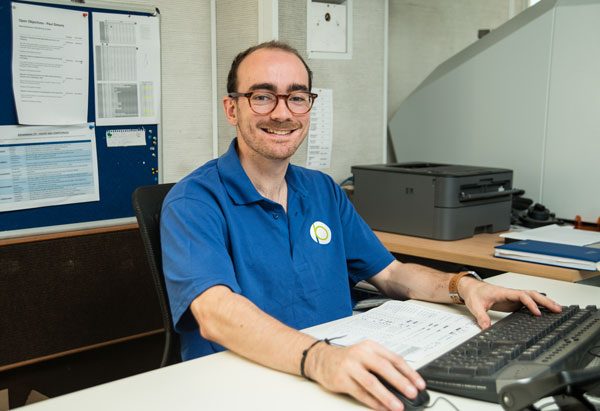 Thomas Catinat
Shop Floor Manager
thomascatinat@broanmain.co.uk
Thomas has recently taken over the role of Shop Floor Manager, having joined earlier in the year as a Production Engineer.
He is now overseeing day to day shop floor operations, together with organising the planning, ensuring jobs are running as specified and troubleshooting as required.
Thomas also has responsibility for appraisals and will be overseeing recruitment of a new production engineer and improvements in our housekeeping processes.
---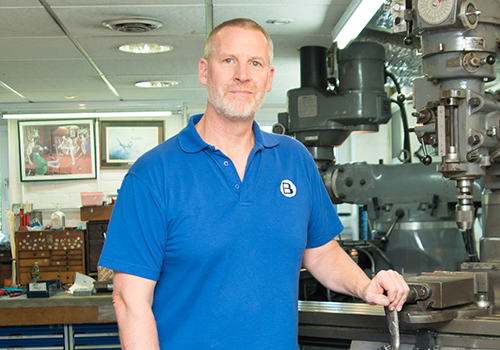 Andy Armstrong
Continuous Improvement Leader
andyarmstrong@broanmain.co.uk

Andy Armstrong recently joined Broanmain Plastics as a Tool Room Assistant, having moved over from South Africa where he had already gained extensive experience in the plastics industry.
Starting out in the Tool Room as a precision turner and progressing to quality technician, quality manager, customer support manager and technical relationship manager in his previous roles, Andy joined us with a great deal of insight into all aspects of a plastics company, from shop floor through to customer support.
After arriving at Broanmain Andy immediately identified a need for someone on site to put their arms around our 5S programme and further develop the continuing training and development we have worked on with our whole team. Andy approached the Directors of the business with a plan for improvement and, as a result, he is now not only our Tool Room Assistant but has also taken up the role of Continuous Improvement Leader.
---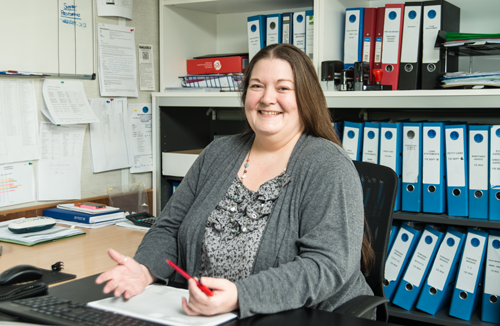 Tina Bull
Accounts and Office Manager
Tina Bull is responsible for running the ever-expanding office side of our facility. Her role includes dealing with customer orders and running the accounts side of the business.
Prior to working at Broanmain, Tina gained extensive experience in accounts and office management. She also has great organisational skills, which she is keen to implement throughout the support function.
Her role is a new one at Broanmain, recently introduced as part of the drive to improve our front-line service to customers in dealing with order enquiries, alongside providing support to the production team by improving the structure and management of our facilities.
---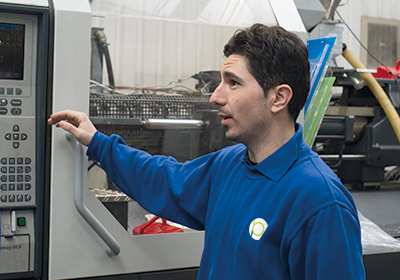 Jose Gil
New Product Introduction Co-ordinator
josegil@broanmain.co.uk
Jose Gil is the Manager of our ever expanding after-moulding area.
Jose joined Broanmain in late 2014 as a graduate trainee and soon spotted a need for improvements in our finishing and despatch areas. Since he started, we have successfully implemented new printing processes, single piece flow where after moulding operations are complex, and improved planning and organisation strategies. Jose has also fully engaged with our developing HR strategy and is a stickler for carrying out appraisals and 1-2-1 meetings.
Jose is clearly a systems person, which is evidenced by his keen attention to detail and has enabled us to develop a 3 times a week delivery for Trend Control Systems. This involves a high volume of components passing through our after-moulding area, with printing, various stages of assembly and finally kitting for despatch. Jose has set up a complex and comprehensive stock management system for this, alongside the management of single piece flow to increase our capacity whilst maintaining our costs.
One additional string to Jose's bow is that earlier this year he successfully completed the IOSH Managing Safely course and is now developing the role of Competent Person within the business.
---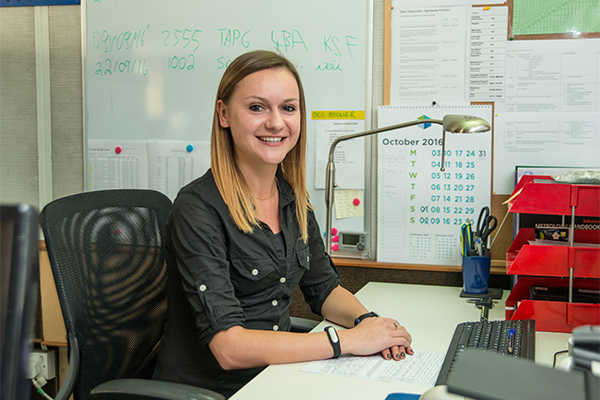 Agnieszka Kreczko
Quality Engineer
agnieszkakreczko@broanmain.co.uk
Agnieszka Kreczko is our Quality Engineer, and was appointed following being recommended by one of our customers, for whom she worked in a voluntary capacity.
Agnieszka's qualifications include quality engineering, management and production engineering, polymer processing and health and safety, and because of this she brings a new level of quality expectation to all within the business.
Agnieszka has made huge inroads in improving and updating our systems, including enhancing our first off process, being involved with improvements in our MRP software, training for all staff and is fully engaged with our department planning process.   Her engagement at this level promises to provide us with a dedicated technical department and state of the art equipment, together with a heightened quality prescence on the shop floor.