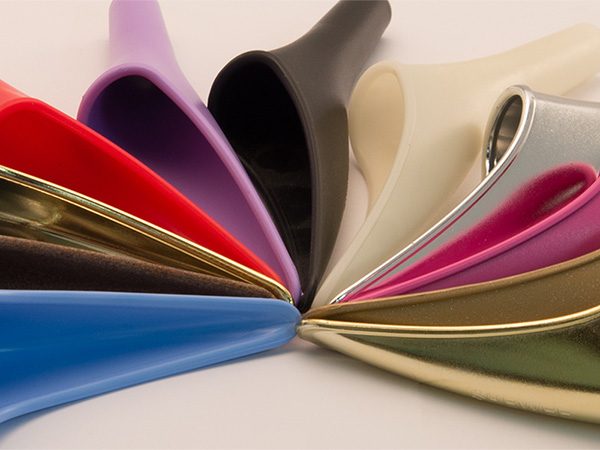 | | |
| --- | --- |
| Client: | Samantha Fountain |
| Project name: | Shewee |
| Scope: | From prototype to full scale production |
Samantha Fountain, inventor and designer of Shewee toilet solutions, historically approached Broanmain in 2003 looking for a quotation for the manufacture of her revolutionary female urination device. After signing a confidential agreement Broanmain took the time over several meetings to discuss production processes, manufacturing schedules and costs to understand the product and design in detail, something which proved invaluable. Wilf Davis, Broanmain's Managing Director, with over 30 years experience actively and willing offered novice designer Samantha advice on materials and design improvements to ensure future production would be efficient and cost effective.
Our partnership began and as a part of the full-service package, Broanmain also suggested manufacturing solutions for packaging, delivery and supply options, with a focus on finding the best solution for launch and ongoing supply.
Initial production needs were in the hundreds and towards the end of our partnership nearly 5000 were produced each month. By 2017, one Shewee product was sold every 3 minutes worldwide and Broanmain are delighted to have been part of this British success story.
Services included:
Thermoplastic production consultancy
Product design and prototyping
Tool design,
Tool manufacture
Thermoplastic injection moulding
Packaging and delivery
Testimonial:
"I was impressed with Broanmain and Wilf's approach which was very different to all the other plastic injection moulding companies I had approached in the UK (9 others!)"
– Samantha Fountain, inventor & designer of Shewee –